How to set up an account to send and receive e-mail messages

Set up an e-mail account to receive and send e-mail messages from Reago CRM.
Mailbox settings
Expand the menu in the upper right corner and click Workspace settings.


On the new page, click on "E-mail accounts".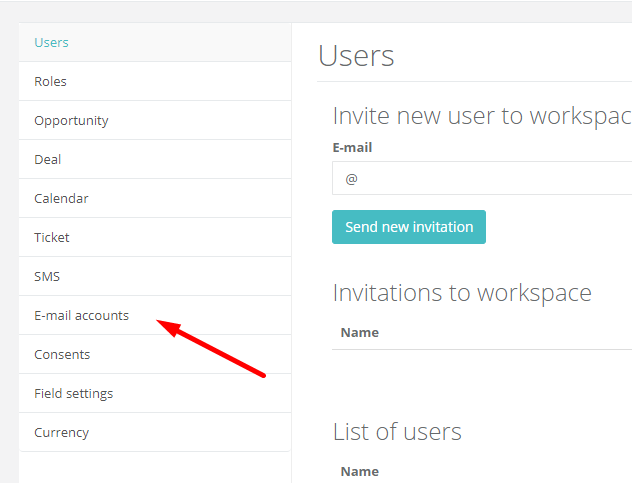 In the E-mail accounts section, you can add email accounts from which you can send (and receive) email messages.
By default settings, you will see your registration email, which you can leave or delete in case you do not want to send emails from this email.
Note: Default e-mail is set to Sending mode (only sending e-mail messages), there are no Imap parameters set for receiving e-mails.
You can adjust the settings for this email by clicking the icon Detail.
In the first step, fill in the sender name and the email you want to set up for sending mail. Click Next step to confirm the settings.

In the second step you set up IMAP for incoming mail. You can skip this step if you do not set up IMAP, you can only send mail from Reago CRM. Not receive.
Username: fill in the external e-mail of the mail client.
Password: fill in the password used to log in to the external mail client.
Server: enter the IMAP server address for incoming mail. This address is available in the external mail client settings or help.
Confirm the settings by clicking the "Test connection" button.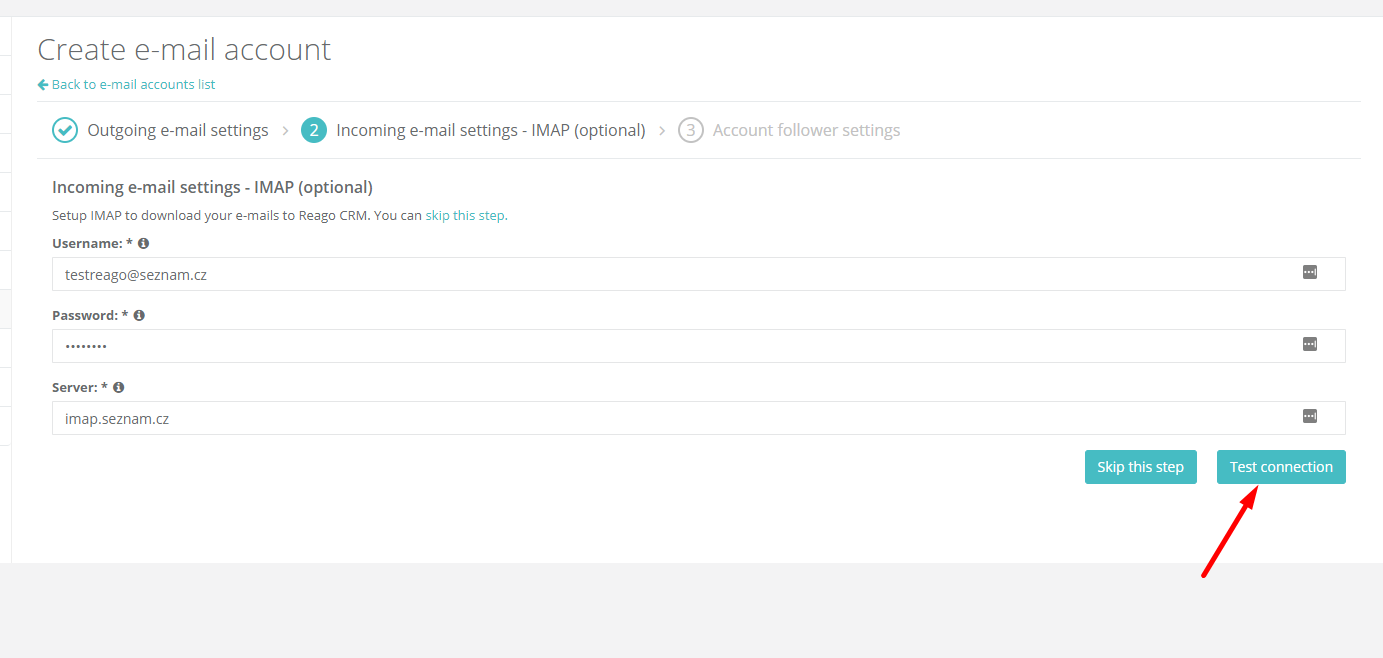 If the settings are correct, you will see a status message informing you of the correct connection.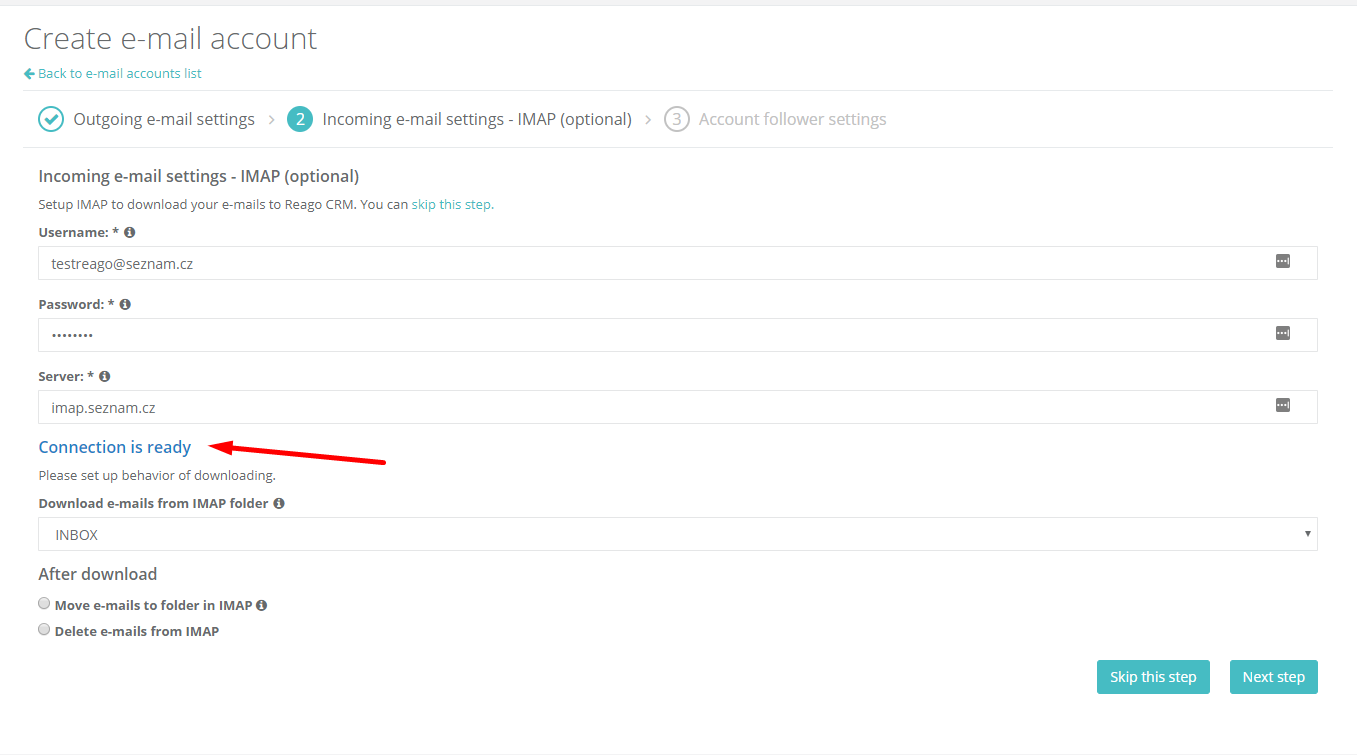 Otherwise and incorrect connection, we recommend that you check all the entered data to make sure it is set correctly.
In the second part of the IMAP settings, you select from which tabs in the external client messages will be downloaded to Reago CRM.
Then select what action to take after downloading the email messages to Reago CRM.
You can choose between moving e-mails to another bookmark in an external client (Move e-mails to folder in IMAP) or delete these e-mails from IMAP after uploading the mail to Reago CRM (Delete e-mails from IMAP).
In this case, we recommend choosing the first option Move e-mails to folder in IMAP, where you will have e-mails backed up both in Reago CRM and in the external e-mail client.

In the final step, you can add users who will have access to the settings for this email. If Account is protected, only the user who is a follower will have access to the detail of the email. If you leave the checkbox blank, all users who are added to the workspace will see the email detail.

Click the Create e-mail account button to confirm all email settings.